Meet Wauwatosa's Synchronized Swimming Team!

Sign up for the Monday night Synchronized Swimming Camp through Tosa Rec. Starting June 13th.

For ages 6-18,6/13 - 8/8, 6:30-7:30pm code 444300-01.

A
bout
Us
Our team is open to metro Milwaukee girls ages 8-19. The team is an independent club associated with the Wauwatosa Recreation Department and is celebrating its 25th year of making a splash!
We practice twice a week from Sept. through June at Whitman Middle School, 11100 W. Center St., Wauwatosa.
Our sport

Synchronized swimming is a very demanding sport requiring much hard work and self-discipline. It is very rewarding for everyone involved, particularly the swimmers.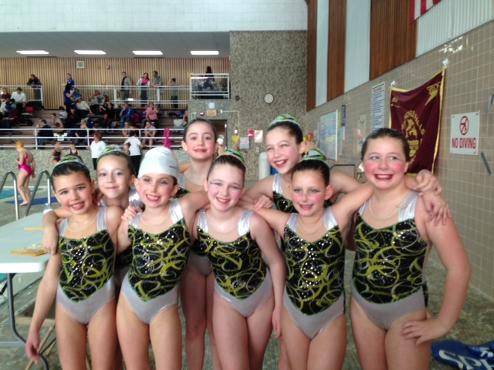 The Aqua Sprites of Wisconsin thanks Waterstone Bank for their financial contribution.