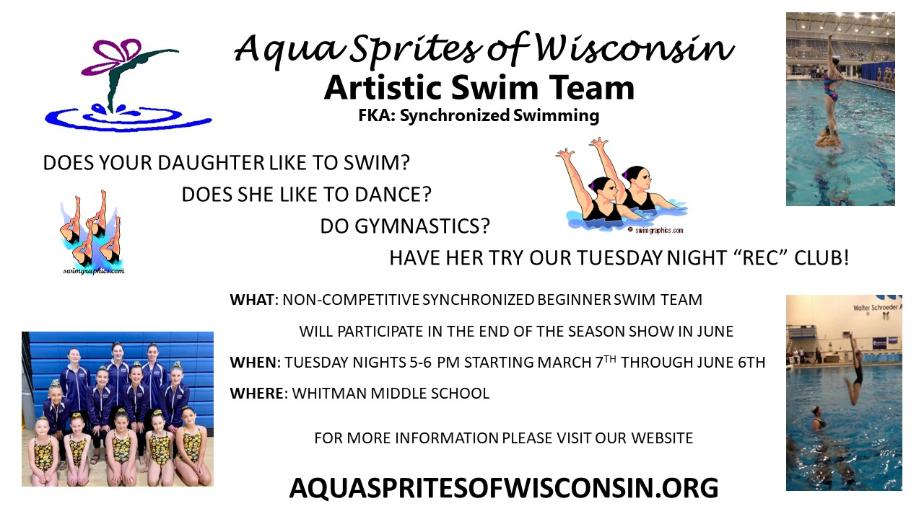 What it Rec Club?
This Rec Club is for swimmers who want to continue after the beginner class (not required) but is not ready for the commitment of the full team. This option practices 1 night a week for 1 hour starting in January and practices through June. They learn a routine to perform in the end of the year show but do not compete in any meets. Being part of the Rec Club would also include helping with fundraisers and helping at meets.
PLEASE FILL OUT THE FORM BELOW TO REGISTER FOR THE CLUB
Rec Club
What is Rec Club?
It is a hour long class, once a week as a beginner non-competitive option to our competitive team. The swimmers will learn the basics of Synchronized Swimming and will perform a short routine in the End of the Year Show.
Swimmers that have never taken a Synchronized Swimming Class are also welcome. This is a long term class offering all aspects of Synchronized Swimming.
When does it Start?
Classes to be announced soon!

What is the Cost?
It will cost $140 (~13 hours) for the whole length of time plus the cost of a swim suit for the show. It can be paid monthly , in 2 payments or all at once.